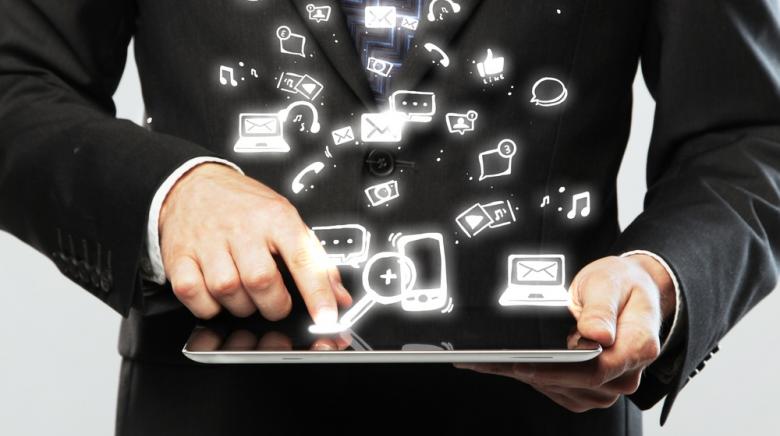 The Australian media landscape is undergoing a massive overhaul, forced by competitive and consumer pressures to change the way they deliver information to the general public, with digital and non-traditional means now at the forefront.  This need for change has also translated into demand for information from within, with business leaders now awash in data from clicks, views and shares.
The ability to access, analyse, and manage vast volumes of data is increasingly critical to media and entertainment companies looking to improve business efficiency and performance. Content distribution and consumption related challenges continue to dominate the industry. Operational efficiency and understanding customer's preferences and experiences remain keys to success. Anticipating demand is important for more efficient content management, revenue generation and overall profitability.
Our work with different types of media companies has shown that the challenge is not to generate the data but to integrate multiple data flows into their traditional operations and use it to fuel decisions. This is where the Qlik business intelligence platform stands out.
Bringing It All Together
With all the variety and wealth of data available to media companies, a big challenge is how to bring all this data together to improve decision making.  This means utilising a variety of data sources from social media, data aggregators like Nielsen, advertising response data, traditional enterprise operating systems and other means. If you're an entertainment company that has a physical presence in theatres, theme parks, cruise lines or retail, you'll also need to analyse customer traffic, staffing, supply chain and logistical information to provide an optimal customer experience while increasing value and revenue from your properties.  This means providing a consolidated view of performance across all operations.  The inbuilt connectors available with QlikView and Qlik Sense for example make it easy to draw data from these multiple data sources.  Having this type of consolidated view is what has allowed Fairfax for example to quickly be able to optimise their digital assets and sponsorship placements on the fly.
Improving Customer Intimacy
It makes sense that media and entertainment companies seek to differentiate themselves by providing content and entertainment that their consumers want to consume. To do this they must have a better understanding of their customer, including what, how, and when customers select content and offerings. Also, understanding customer's extended network of family and friend's preferences and relating them to the individual preferences of the customer will help develop a unique customer profile resulting in improved overall personalisation of content creation and delivery.
Improving Operational Efficiency
Operators of entertainment venues such as theme parks and cruise lines are experimenting with electronic bracelets and sensors to track customers' movements. Benefits to the customers include faster access to events and attractions and more personalised experiences. I recently experienced this first hand at Disney.  Benefits to the entertainment companies include a better understanding of what their customers want and more revenue per customer. Also desirable is to understand staffing and facilities utilisation trends, and other costs of running the business, including maintenance and supplies. Qlik analytics can be used to predict whether current trends will continue and possible implications.
Content providers are re-examining the right delivery mechanism for their services. Linked to their understanding of customers, certain age groups might be more likely to view content via the internet with possible operational benefits tied to decreased carrier costs and lower production costs. Both traditional and emerging delivery channels must co-exist.
Inside Info & Qlik In The Media & Entertainment Industry
More than 300 media providers worldwide are using Qlik to overcome their business intelligence challenges and improve performance. Qlik's Data Discovery business intelligence approach enables media companies to glean maximum insight from data by enabling easy, flexible analysis. Analysis can be performed in real-time keeping up with instant platforms like social media. Its intuitive dashboards easily shift from lag indicators to predictive analysis encouraging collaboration across the enterprise. Here's some of the ways Inside Info and Qlik can assist in improving business analytics across media and entertainment businesses:
Single View of the Customer Across All Platforms: As media and entertainment companies broaden their content delivery platforms and offerings, they must understand how customers interact with each to fully see customer value and opportunities to up-sell and cross-sell. Knowing how customers change their preferences for certain platforms over time is important. Such an understanding also enables setting of justifiable rates for advertising across platforms and pricing for individual and combinations of platforms. Marketing offers and campaigns can be more accurately targeted. The value of the customer to the company can grow, even if they lose interest in certain delivery platforms, content, or other offerings over time.
Advertising Revenue Growth Through Better Targeting: We work with TV networksto help them improve targeting and revenue growth.  To achieve this media companies need to understand customers better, how they consume content and services, and what advertisements attract follow-on activities, media and entertainment companies can better establish the value of their brands and offerings leading to increased revenue from advertisers. They can also offer services and subscriptions to a potentially valuable customer database for the advertisers to mine themselves.
Qlik Self-Serve Analytics Drives Operational Efficiency: By providing self-serve analytics as a differentiator, media companies provide access to relevant information to everyone who needs it from the sophisticated needs of the pricing and insights teams to client information, discounts and placements for the sales rep, to be competitive.   If not, media companies will increasingly find themselves outpaced by the better-informed, quicker business moves of those that excel in analytics.