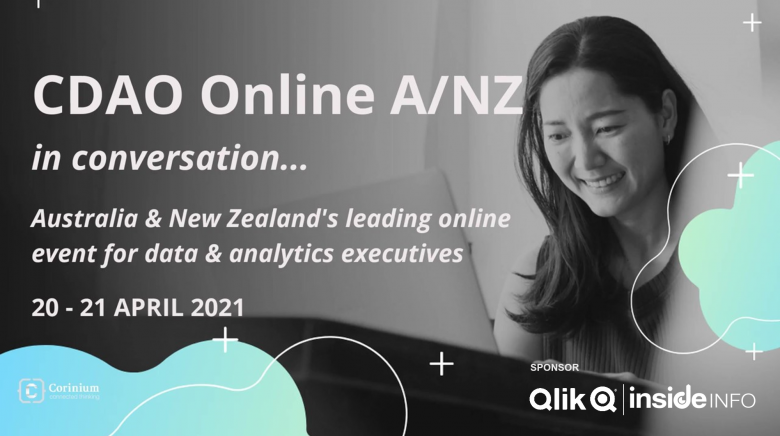 Inside Info & Qlik have sponsored this year's CDAO Online A/NZ event which will be held 20-21 April.  A great line up of speakers with topics covered including:  
Accessible & Actionable Data
Data Quality
Customer Data
ApplyingAnalytics
Data Governance
AI Innovation
Data for Life
Teams, Talent & Diversity
If you'd like to know more about the event visit https://cdao-anz.coriniumintelligence.com/ to view the agenda & to register.  Registrations are complimentary.