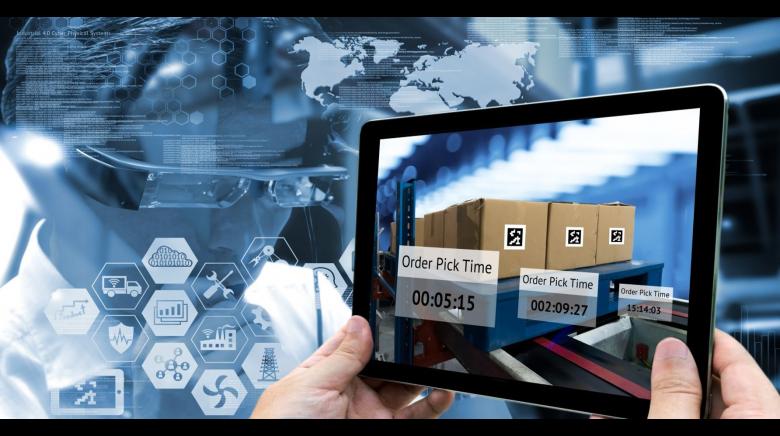 By 2020, 60% of manufacturers will rely on digital platforms to support upward of 30% of their revenue, according to an IDC report. Business intelligence (BI) should be one of these mission-critical digital platforms, yet a McKinsey article reports that manufacturers around the world are failing to optimise their data and make use of its insights. This is a missed opportunity, especially when it comes to the supply chain - business intelligence software could help many organisations improve their efficiency, quality and profit everywhere from supply through to distribution. In this article, we explore business intelligence in the manufacturing supply chain in a little more detail.
Manufacturers need BI to improve their supply chain because BI can increase both visibility and agility.
Why do manufacturers need BI to improve their supply chain?
Manufacturers need BI to improve their supply chain because BI can increase both visibility and agility - two points that are crucial to success in the digital age. With visibility, you can better understand your chain at the granular level, shining light on hidden problems that are costing you in a big way. It can also help you optimise the performance of third-party partners and negotiate better deals. From an agility perspective, an agile supply chain is one that can adapt to a swiftly changing world without causing considerable harm to the bottom line. BI provides insights in a variety of ways (that we cover below) that reduce task uncertainties and allow for faster strategic decision-making. So with that summary in mind, let's now examine some of the specifics.  
Visibility: Using BI to create a detailed view of the supply chain
1. Creating a granular view
BI software visualises data from each component in your production life cycle, from supplier through to consumer. This helps you explore a variety of costs at a very detailed, yet easy to read, level, so you can look for problems in the chain as they occur or even before they start. For instance, your supplier might be a few cents too expensive per component, which, while not seeming an issue when signing the deal, could quickly mount up when multiplied thousands of times a day as you produce your products.
2. Optimise supply chain partners
With this data visualised, you can also take a closer look at your supply chain partners. The following three questions will show you examples of what this might look like:
If something is costing you later in the chain, could you use that data to negotiate a better deal at the beginning of the chain?
Is your distributor doing something that isn't working, and if so, could you use data to provide detailed feedback to help improve their service?
Are shipping costs rising, and if so, could you predict what they might cost in the future and so renegotiate the deal with your logistics partner?
Agility: Creating a more responsive supply chain using BI

What is an agile supply chain?

An agile supply chain is one that can respond quickly to changes in customer expectations, market forces, government policies and other such events. But some manufacturers dislike moving to an agile model because in certain cases it causes disruptions to profit, particularly if changes are made too slowly or without the backing of reliable data.
How does BI help mitigate these risks?

Researchers from the University of Melbourne studied the use of BI in supply chain agility and found that BI is well placed to reduce many risks of moving to the agile model. In their report, Business Intelligence and Supply Chain Agility, the researchers noted that analytics software can reduce uncertainties surrounding key tasks through the use of sales forecasts and analyses, multidimensional delivery reports, and cost analysis reporting. Why are these useful? Accurate data supports smarter decision making (e.g. make or buy decisions), it supports the creation of demand forecasts, and it can help guide production scheduling. All of these make altering organisational structure to suit a changing environment more strategic and proactive - using data to solve problems before they happen rather than reacting to issues and making changes in hindsight.
Example of this in action: Let's look again at our logistics partner, who we wanted to renegotiate with earlier in the article. BI at this stage of the chain allows managers to more easily track the performance of their third-party shipping partners. This can be done by examining picking performance, shipping performance, delivery times and so on. The visual nature of BI software makes issues clear to see, and thus, quick to spot and address, whether that means providing feedback to the partner, renegotiating a contract or choosing a new logistics specialist. Either way, agility is increased without harm to the bottom line.
To learn more about using BI in manufacturing, check out the Qlik ebook "Top 10 Transformative Analytics Scenarios In Manufacturing", which expands on what we've discussed today. Or to talk with an Inside Info specialist about what we can do for you, contact us today.