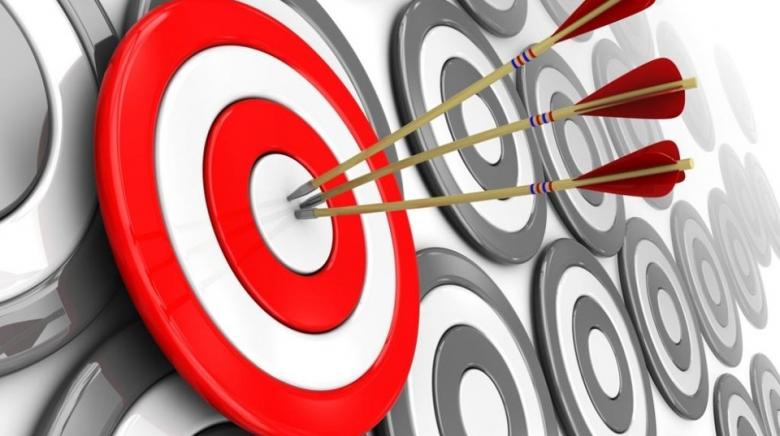 Stretch targets. These lofty business challenges are famous for being able to elevate industry-normal companies into the gold standard of their field. But stretch targets, or stretch goals if you call them that, are also famous for being missed - consider the five years leading to Marissa Meyer's resignation from Yahoo in 2017, or Elon Musk's missed targets at Tesla. Here we explore whether you should be looking to set stretch targets for your business and what technology platforms can help you achieve the end result.
First off, lets understand what a stretch goal is and when you should be looking at introducing them in the organisation.  This is a great explanation called The Stretch Goal Paradox that was published in the Harvard Business Review (HBR).
So if your company is to be a success, and not another news story, what stretch target tools can you deploy to help your team achieve financial and operational efficiency?
1. CPM software
Advanced corporate performance management (CPM) software is a way to get fast, accurate data into the hands of your finance team so that it can be used for analysis, future planning and reporting - all of which play a vital role in achieving a stretch target.
Having a detailed understanding of your company's performance, and knowledge of your resources, is vital to achieving challenging goals. 
Having a detailed understanding of your company's performance, and knowledge of your resources, is vital to achieving challenging goals.  For example, a Harvard Business Review (HBR) feature states that if a company has surpassed a recent benchmark, it's well-positioned to achieve a new stretch target. This is because optimism born from winning helps motivate staff to reaching further, harder objectives. However, the opposite is also true, which is why unprepared companies often miss their goals.
What CPM software should I consider?
We recommend Host Analytics for Australian businesses in need of a stretch target tool. Host Analytics is designed to make the lives of your finance team and managers significantly easier. Available in the cloud, it has powerful budgeting, planning and forecasting capability, which paints a clear picture of company performance and resources - the latter of which HBR also states having an overview of, is vital to achieving a stretch target.
More than that, though, Host Analytics easily integrates all your operational data with BI platforms like Qlik BI: a platform renowned for serving up reliable data analysis without the need for staff to learn complex algorithms and sift through thousands of lines of numbers.
Host Analytics was rated a CPM leader in Gartner's 2017 Magic Quadrants, as well as a leader in the Nucleus 2017 CPM Value Matrix and Dresner 2017 Wisdom of Crowds.
2. Organisational tools
Stretch targets, by their very nature, are meant to be a challenge. While big risk can equal big reward, challenges must be carefully managed to ensure the right balance of timing and resources is met. This is where adopting a new means of day-planning and company task organisation comes into play.
Major resources - HBR, McKinsey, and numerous product developers in the business space - agree that two of the vital steps to achieving a stretch target are:
The careful allocation of goals among employees
Milestones set at regular intervals to celebrate small wins along the journey
By utilising a platform that helps connect employees from across departments with the tasks relevant to them, and clearly displaying milestones, it will be easier for your managers to keep staff on track, and for staff to have a greater awareness of the part they play.
So what tools should you look for?
We've seen a number of companies use project management or task management software to assist here.  Options include Asana, Atlassian's Confluence and Trello as popular options. Managers can add essential tasks along the critical path (displayed in calendar format), then assign staff members to the jobs relevant to them. Other staff members will then be able to see who is assigned where, and can read comments and updates on each task regarding its progression.
3. Gamification and rewards
Gamification is the concept of adding competitive, game-like elements to a task (or in this case, stretch target) in order to make it more engaging and motivating. This is important because stretch targets can only succeed when employees believe that they can actually meet their goals, and that if they push themselves they will be rewarded at the other end.
Gamification is an exciting way to build staff engagement because it breaks down tasks into bite-sized chunks, and then offers rewards and recognition for those who succeed in meeting these. The following are elements of gamification you could include in your next stretch target attempt, each of which were considered fun, appealing or interesting by respondents to a Talent LMS survey:
Leaderboards
Awarding of badges
Real-time feedback on performance
Virtual gifts
What gamification platforms exist?
There are a number of employee engagement and recognition platforms, such as Wooboard where staff earn points and badges in recognition of their efforts, and can receive "Woos", which are like public shout outs to celebrate successes. Managers can also use Wooboard to form reports on engagement.
In conclusion
Stretch targets may be challenging, but they can have a real impact on your business. The next time you plan to reach these ambitious objectives, ensure you deploy the right software platforms such as CPM software to understand your resources and past performance. Always consider if you could do more to boost staff organisation and engagement.
To find out more about Host Analytics in particular, contact the team at Inside Info today.